Commercial Painting in Sioux City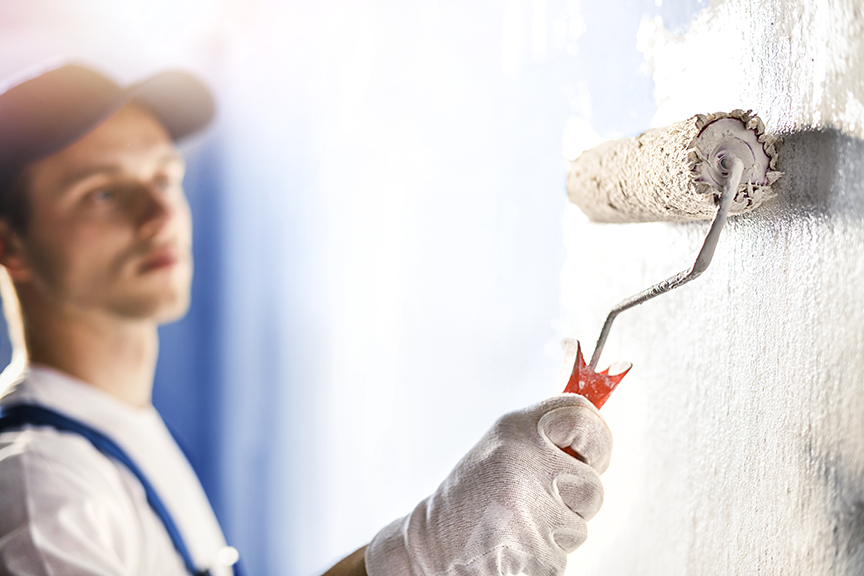 A New Coat of Paint on Your Commercial Building, in Sioux City, Adds Beauty and Appeal
Putting a new coat of paint on your commercial building, facility, or structure adds visual appeal, positively affects the perception of your business by clients, and increases the property value.  When the time comes to have your commercial space painted, choose the best commercial painting company in Sioux City.
We ensure the job will be completed right the first time. By choosing Spahns Property Solutions, you are guaranteed quality, convenience, and fantastic value.
Offices and commercial buildings are always well maintained in order to exhibit classic professional, business-oriented and clarified appeal. Think of a cluttered, old, weary commercial block with uneven, worn-out appeal, and none will like to be associated with such an office.
Take it or leave it; in today's world, the aesthetic appeal of a commercial space reflects the professional approach and business mindset of the businessperson connected with it. Everyone likes to have clean, elegant, decorated and professional commercial space for their business and paints play a considerable role in creating the appearance, elegance, ambiance and appeal of an office.
Commercial Painting in Sioux City
Spahns Property Solutions are the Sioux City area experts in commercial and industrial painting.  Our painting teams provide many options to commercial properties across Sioux City, ranging from overnight hours, weekend hours and custom weekday schedules. It's our goal to make sure our project doesn't get in the way of your business operations and tight schedule.
The Spahns Property Solutions team of painters are well-equipped to get the job done and are knowledgeable in different paint types and styles. We offer a series of painting services for any of the following commercial industries and more:
Restaurants
Apt Complexes
Hotels & motels
Medical centers
Schools & universities
Gyms & fitness facilities
Whichever industry you're in, our Sioux City commercial painting services can allow your commercial building, structure, or facility to appear fantastic. Consult with our commercial painting contractors about your painting needs of all types to see what we can do for you.
Spahns Property Solutions strives to be the highest quality commercial painters with reasonable pricing. We do not believe in surprises. We provide a detailed, written proposal specific to your business that clearly outlines our painting services and the total cost of the commercial paint project. Our estimators give you an up-front, accurate price, and our expert painters will work from your proposal to confirm your painting project is completed on time and on budget.
Schedule Your Commercial Painting Project Today!
Remember, at Spahns Property Solutions, your satisfaction is highly important. We follow-up post commercial project completion to be sure you are happy with the results. Call Spahns Property Solutions today! (712)-898-7885
Check our reviews out on Facebook